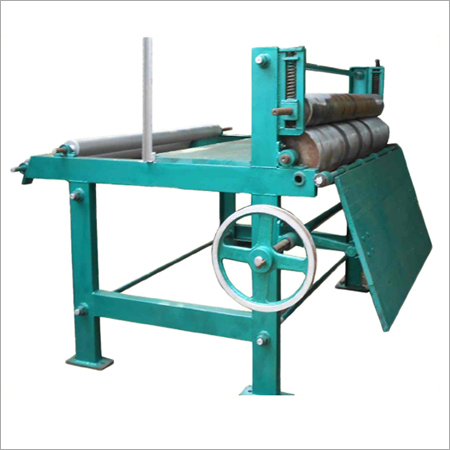 Product Description
The dynamic working of any tool or machine structure straightforwardly affects key metal trimming execution like being capable of speedily expel hard sample piece material amid roughing or reduce unrequired oscillations amid elevated speed motions in finishing. Our Damping Machine is among the technical parts of acquiring a system or machine of moving components to function properly. While the outline of our machine is funded on our inventiveness and involvement, our Damping Machine is extremely helpful in estimating the possible structure, permitting the optimization in regard of hardness enhancement or/and mass minimization.
Key Features:
Expels vibration by best approach
Discharge vibration power as tiny amount of thermal energy
Helps machine from sound making or breaking down
Used for close regulation of vibrations
Damping Machine Suitable for 02 Nos 30" Width Cloth Complete With all accessories and electric Motor 05 HP X 960 RPM 50 Hz x 440v +Starters.
Contact Us
1, Kedar Nath Singha Road, Ariadaha, Kolkata, West Bengal, 700057, India
Phone :+918068095843