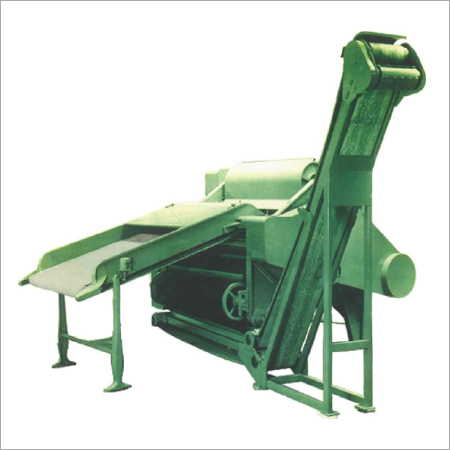 Product Description
Our Hard Waste Card is the component of jute mill of textile business as it is used to sift the jute reeds to covert them into strong threads for further processes. Caliber material such as alloy and metal is been used in making the waste card by considering the usage by various businesses. The entire Hard Waste Card is polished to provide impedance from wear, tear, corrosion and more. Jute reeds are passed through the card that at an elevated speed break the reeds into smaller particles and then with fur material, the machine makes threads that comes out in the shape of a roll. The complete hectic procedure can be completed on our machine within blink of eyes.
Key Features:
Cards of machine can be replaced plainly
Has stiffness for longer life
Possess higher rotational speed
Complement the manufacturing rate with quality
Specifications:

1 Pair Roller with Metalog Stave, Suitable for Hard Waste,Soft Waste Rope and huby zudy

SL. No. ME/HW
1. Delivery Speed : 217-220
2. Draft Range : -
3. Weight of M/C (Kg.) : 5,000
4. Floor Area : 12'-6"x 13'-6"
5. HP. : 15
6. Speed (R.P.M) : 960
7. Volts : 400
8. Frequency : 50
9. Phase : 3
10. Supply : AC
11. Type : S.C
12. Type of Drive : V- Pulley With centrifugal clutch common for all machine.
13. Connection : Directly Motor to Machine.
14. Starter : Dual Panel Box With Volt and Amp Mtr.
For jute and sisal wastes:
Heavily Constructed shell having two parts to hold the shell blade which is adjustable and repairable in case moderately warmont.
Hard waste teaser card-for processing hard waste,soft waste,ropes and hubby jubby.

The machine is an upstriker Card with a 30" diameter X 4 feet wide cylinder covered in solid aluminum clothing having a density of 5 pins per square inch. Waste material is fed by hand and taken in by a pair of fluted rollers which both retain the material and also tend to push it against the pins of the feed roller.
Shell having two parts titted /or from the shell nose where most of the opening and shredding work is carried out the fiber is carried by the cylinder pins to a conventional pair of worker and stripper rollers.
Centrifugal force and air currents generated by the cylinder's rotation are used to diff the fiber which is carried in a stream of air against the wires of a "cage" roller positioned under the feed table at the feed side of the machine . The cage roller doffs the fleece on to a traveling conveyor which elevates the tow and drops into a barrows. The barrow is placed such a way that fiber drops into barrow for further operatives and feeder of m/c can see to it.
Mechanical Specification:

Production :

300/400 Lbs./Hour , 140/180 Kilos / Hour

Basic Design :

Single pair upstriker, shell feed

Cylinder:

30" diameter X 48" Wide 762m/m X 1220m/m

Worker Stripper Feed:

10.6" diameter 270m/m

Doffing:

Centrifugal

Delivery:

by conveyor at high level to barrow

Feed:

by hand with one operator
Contact Us
1, Kedar Nath Singha Road, Ariadaha, Kolkata, West Bengal, 700057, India
Phone :+918068095843